On the Slow Carb Diet I am always looking for new recipes I can make. I found this one on the interwebs one day and decided to Shawnify it. I ate it with Ashley and she loved it so much we made it two weeks in a row. Here it is: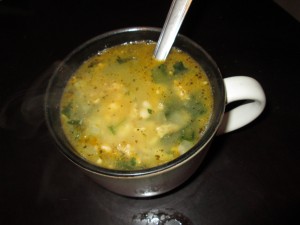 Italian Soup
2014-02-27 14:01:04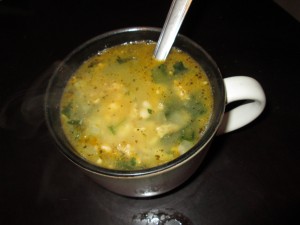 Serves 6
Slow carb friendly? You betcha!
Ingredients
1 Lb of Italian Sausage
2 Cans White Beans, drained and rinsed
2 Cans Chicken Broth
1 Large Bundle Fresh Spinach leaves, cleaned
1 Large Onion, diced
2 or 3 Cloves of Garlic
Italian Seasonings
Instructions
Brown the onion in 2 Tbsp olive oil.
Add the sausage and let it brown.
Add the Spinach. Stir until it starts to wilt.
Add garlic.
Add beans and broth.
Season to taste.
Let simmer for 10 to 15 minutes.
Notes
You can sprinkle with parmesan if you really want. But then it's not slow carb anymore.
Shawn's Food Blog http://recipes.shawnlelle.com/